Comics, Mangas, Manhuas.. we are more familiar with them now as it is one of the most growing and potential niches of the geek industry.
With the rise of nerds consuming comics and through the convenience of mobile, applications like MangaRock, Webtoons, Webcomics, etc have recently started gaining popularity among the geekdom population.
One such person who got caught up in all this, Otakumegane-chan, yep that's me.. has decided to share few of my favourite comics from the Webtoon app.
Without any further ado, in no particular order, though most of the comics there are fantastic, I have my select picks which are either ongoing or completed! 👐🏻
TOP TEN LINE WEBTOONS:
1. Save Me (Big Hit Ent. / LICO) – Completed
Seven boys. Best friends. Their fates intertwined through the good times together, but also the tough times, as they have gone their separate ways and suffered greatly as a result. When all is almost lost for these boys, one is given a special chance to go back in time and help his friends fix the mistakes that led them down this path. He'll do anything to save them, but can he? Or is he too late?
2. Castle Swimmer (Wendy Lian Martin) – Ongoing
What happens when your entire life is ruled by a prophecy – your future foretold by people you've never met, who died long before you were born. Such is the story of two young sea creatures. One believed to be a guiding light for his people, a Beacon who will lead them to a bright, prosperous future. The other is a teenage prince for who's destiny is to KILL the Beacon so that HIS own people might thrive. When both reject the course set for them, it leads to a raucous adventure as big and unpredictable as the ocean itself – and a romance that nobody could have predicted.
3. Oh! Holy (Ahyun)- Completed
A perfect school idol meets a gloomy loner boy!
OtakuMegane-chan's take: The webtoon is about a high school boy who can see ghosts. And he is a loner. Then comes along a high school girl who is perfect in every way and is madly in love behind the ghost seeing boy. Its hella funny, emotional and cute!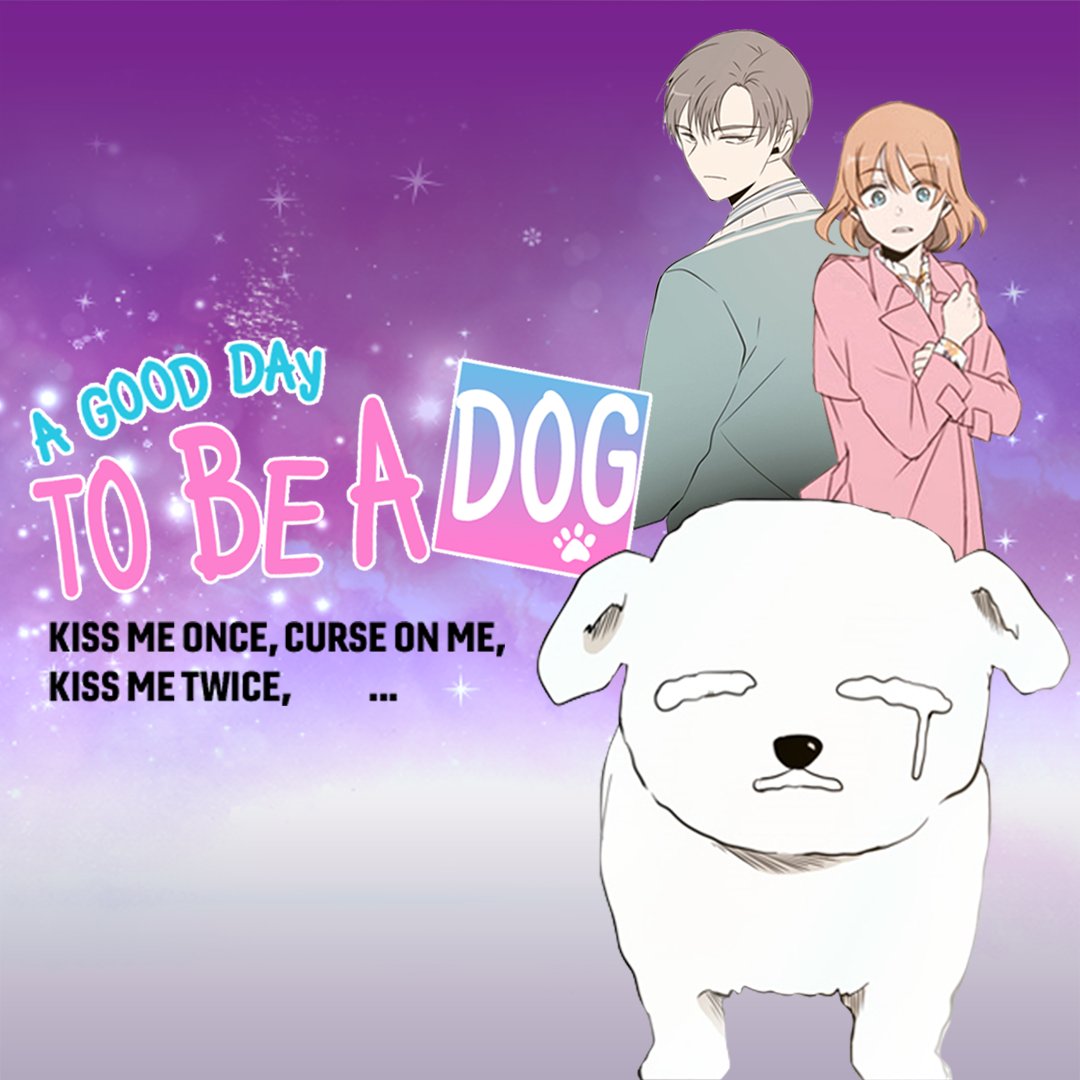 4. A Good Day To Be A Dog (Lee Hey) – Completed
Hana is cursed into a dog from her first kiss, and the only way for her to break from the curse is to get the second kiss from her first kiss.
OtakuMegane-Chan's take: Funny, Emotional and Amazing! Read Read Read!!!
5. Choco Latte (Ann) – Ongoing
Proving you don't need words to express pure love, joy and hope, Choco Latte is for those who believe less is more and silence can be golden.
OtakuMegane-Chan's take: Definitely don't wanna miss on a superbly cute, heartfelt and awww worthy webtoon!
6. Cursed Princess Club (LambCat) – Ongoing
Meet Gwendolyn – living proof that princesses don't always have it all. See, although she lives in a castle and her father is the King, Gwendolyn isn't like a movie princess, or even a fairly-tale princess. She's got a big heart, but isn't particularly attractive and doesn't have a Disney-quality singing voice. But one night, she accidentally stumbles upon the twisted world of the Cursed Princess Club, and her life will never be the same. Hexed and cast out, the ladies of the club are just the people Gwendolyn needs to show her that just because she doesn't "fit the mold" does not mean she's any less of a princess.
7. Let's Play (Mongie) – Ongoing
She's young, single and about to achieve her dream of creating incredible video games. But then life throws her a one-two punch: a popular streamer gives her first game a scathing review. Even worse she finds out that same troublesome critic is now her new neighbor! A funny, sexy and all-too-real story about gaming, memes and social anxiety. Come for the plot, stay for the doggo.
8. Odd Girl Out (Morangg) – Ongoing
Nari who just wants to blend in ends up forming a squad with the three prettiest girls on her first day of high school.
OtakuMegane-Chan's take: Deals with everyday situations of 4 friends and how they react, struggle and overcome it. Really makes you nostalgic of your gang.
9. True Beauty (Yaongyi) – Ongoing
After binge-watching beauty videos online, a shy, comic book fan masters the art of make-up, then sees her social standing skyrocket as she becomes her school's prettiest pretty girl literally overnight. But will her elite status be short lived? How long can she keep her "real self" a secret? And what about that cute boy she likes? Could you imagine if he found out the truth?
10. Lore Olympus (Rachel Smythe) – Ongoing
Witness what the gods do…after dark. The friendships and the lies, the gossip and the wild parties, and of course, forbidden love. Because it turns out, the gods aren't so different from us after all, especially when it comes to their problems. Stylish and immersive, this is one of mythology's greatest stories — The Taking of Persephone — as it's never been told before.
Which did you find interesting? Have you already read comics on the Webtoon app? If yes, comment below your favourites!
Might come up with a part two as I have few more titles to share with you all~